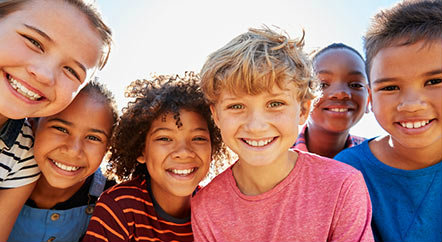 Kids Club
Open to ages 12 and younger
This savings club offers a way for little ones to learn about saving while they earn prizes and have fun!
$5 minimum balance on savings
Lullaby Card offer for new babies. We'll make their first deposit!
Free online banking and eStatements
Savers Booklets: each time your youngster comes in and makes a deposit of $5 or more they'll receive one stamp in their Kids Club booklet. After they earn either 10 or 20 stamps, they can redeem their booklet for a prize.
Promotions, coloring contests & more throughout the year!
Birthday gifts: each child will receive either a Premiere Theater movie pass, Gamper's bowling pass or a $5 coupon that can be deposited into their account. Gift depends on your age and where you live.
Youth Week: a whole week we dedicate just to you, with food, prizes and contests!
KIDS CLUB RULES
Kids Club members must be present for deposit in order to earn a stamp.
A deposit of $5 or more must be made in to a Kids Club Savings account in order to receive a stamp.
Children will receive one bonus stamp when opening a NEW Kids Club savings account.
Maximum of 1 stamp per day for deposits.
Children are no longer eligible for a Northwoods Credit Union Kids Club account after their 13th birthday.
Prize may not be available to take home on the day of deposit. Please allow up to 2 weeks after deposit to receive your prize by mail.
At times, Northwoods Creidt Union may give our young members a monetary gift or gift certificate that can be exchanged for money into their Kids Club account - these types of deposits do not count towards stamps for the Kids Club.
Kids Club rules and requirements may change at any time. Last revised 3.28.18.
Please contact [email protected] with any questions.